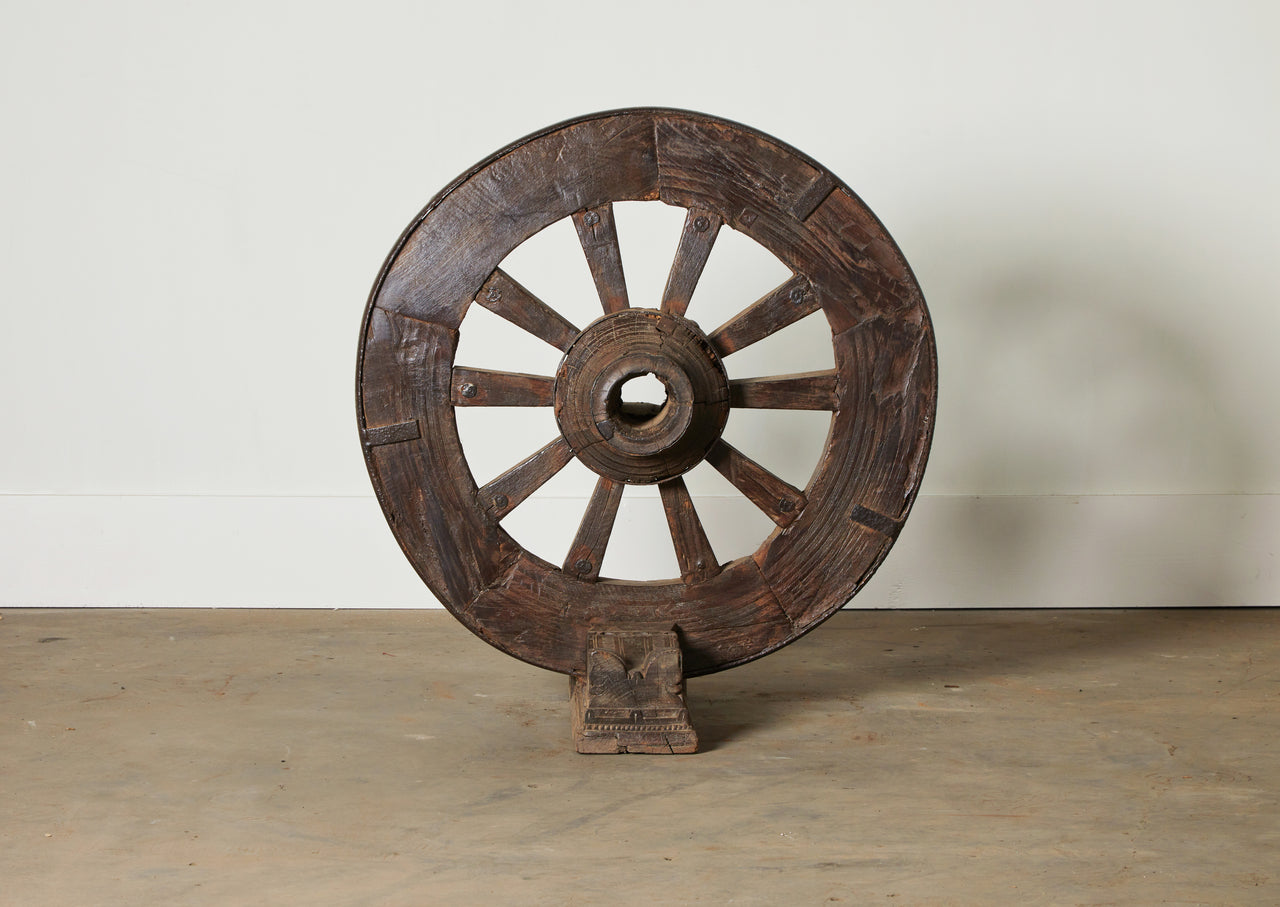 It's hard to believe that this magnificent piece was originally constructed as a utilitarian item.
These wheels flanked ox carts and have helped carry the weight of many loads of goods throughout the years.
When they are ready to be retired artists turn them into many different home decor items, but we love them in their original form the most. 
solid teak and iron construction

32" x 20" x 34"