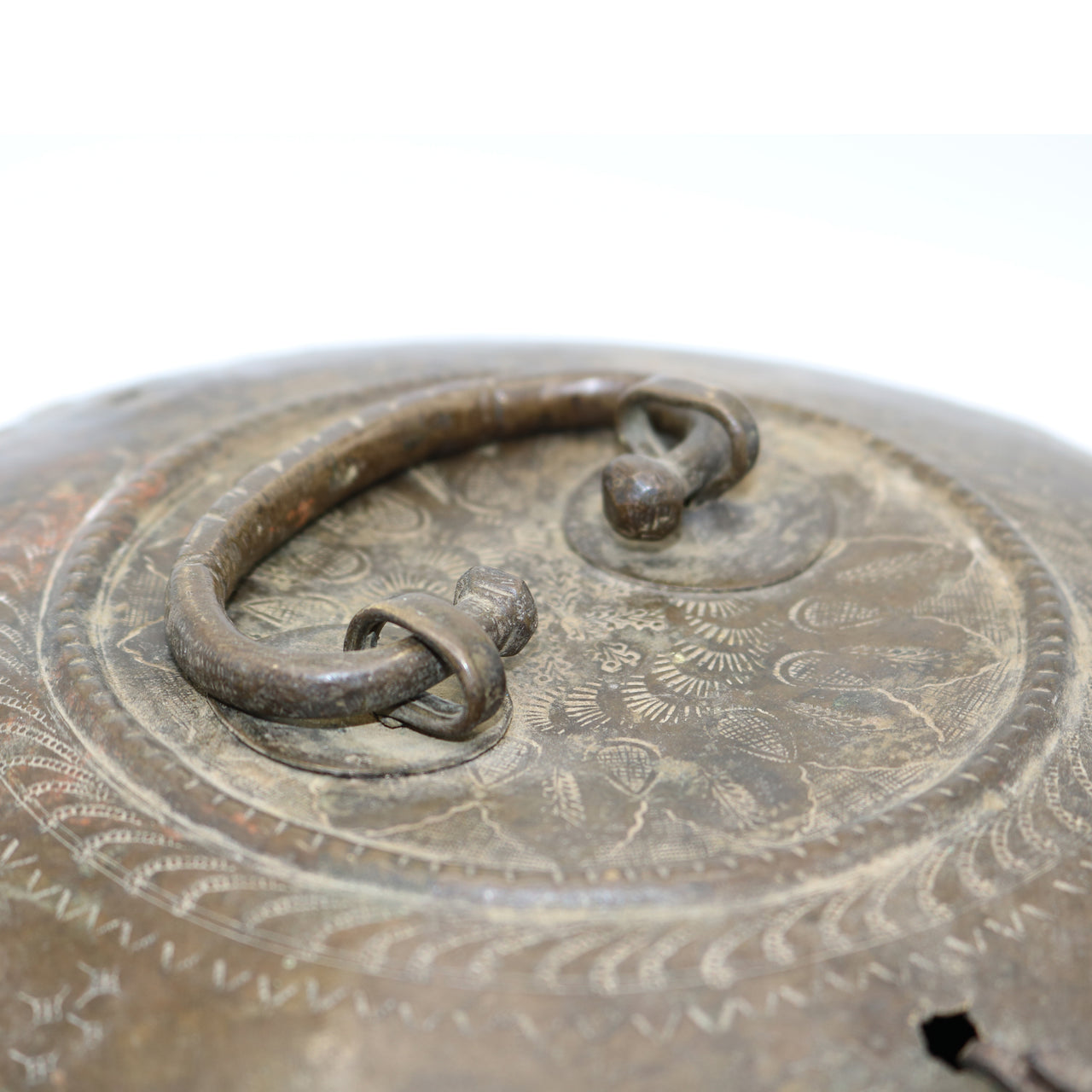 The word "tiffin" means a light meal.  In India, you'll often see delivery drivers on motorcycles delivering noontime tiffins to workers around town.  These tiffins made of brass are essentially antique Indian lunch boxes that were once used to carry a midday meal.
Today these tiffins make great jewelry boxes, display pieces, or just a conversation starter!
As these are hand made vintage items, no two are the same.  They vary is size, detail, and wear.