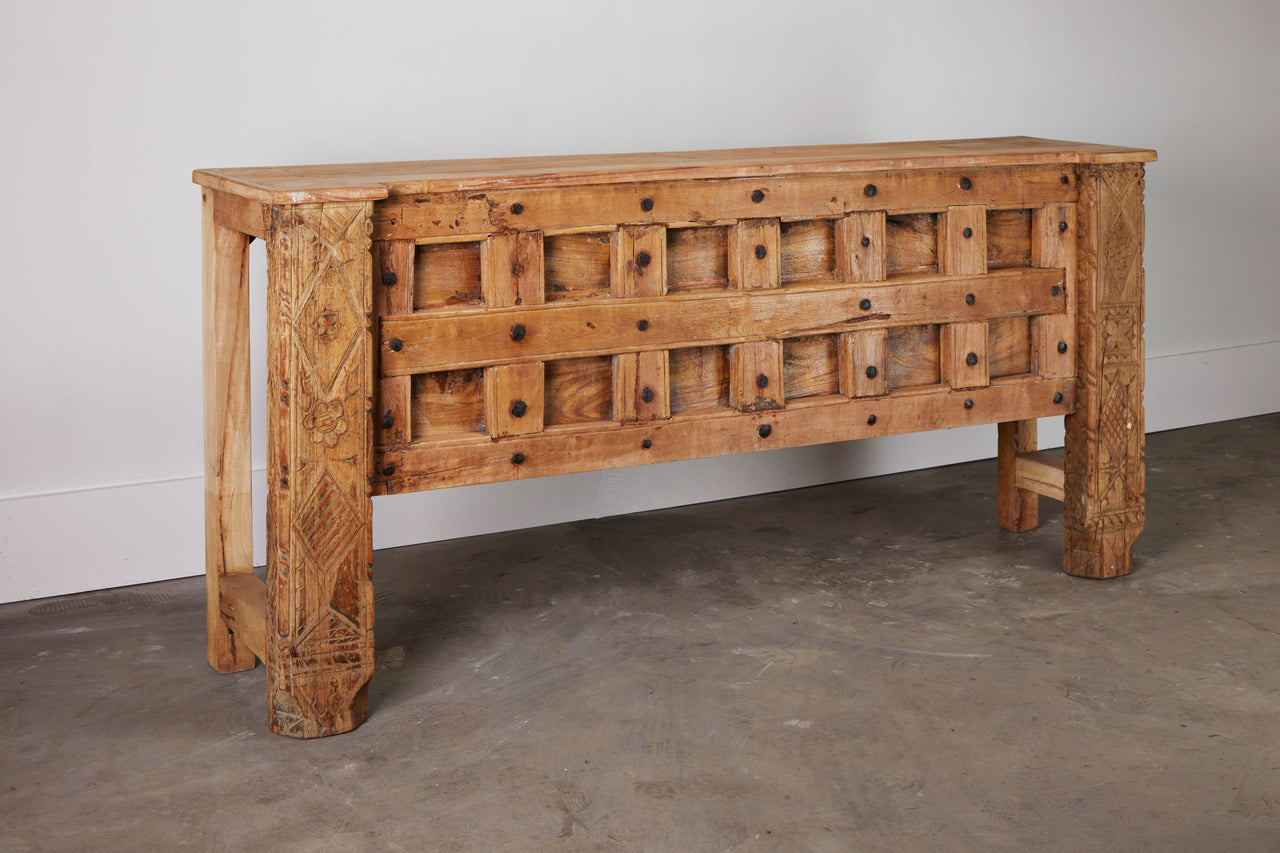 Made from reclaimed Teak Wood, and adorned with decorative metal nail heads and intricately carved patterns. This console table measures 71" x 16" x 33".
This piece is hand crafted from natural materials. There are natural variations, finishes that have been distressed over time, and color fluctuations.
Shipping to anywhere in the continental US is $195.